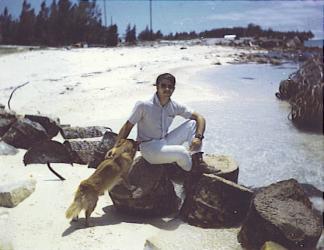 This photo is of me and Tuffer Dog (as we called him).
The two of us are down on the beach by the submarine
nets. All that stuff to the right are the cables they used
during WWII. What I'm sitting on, I guess, would be
the 'anchor' to hold them in place.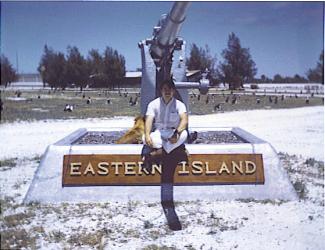 This photo is of me, and Tuffer, near the dock area on
Eastern Island. In the background is the 'barn' area.
That's where we watched movies, had our Post Office
and in general the garage and storage area. The barracks
would be to the left but out of sight in this picture.