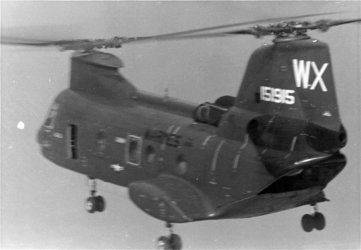 On the way to Fuji - note the visibility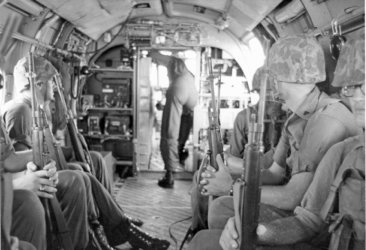 Two Chinooks came from Atsugi to haul us to Fuji. On the left is Bob Grimes. Big time football player for Co. E. from Ohio I think. Guy with glasses on the right was a T brancher. I remember the pilots using road maps to find where we were headed. It was foggy and we had to fly low. I haven't been on an air plane since December 21, 1971, the day I got out.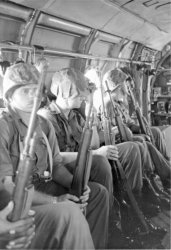 Later that day the rain moved in, the temp started to drop and then the snow started. We were about 6 miles from a road, it was after midnight and we walked out to the road where a bus picked us up. Col. Wilson's idea to show us a good time.