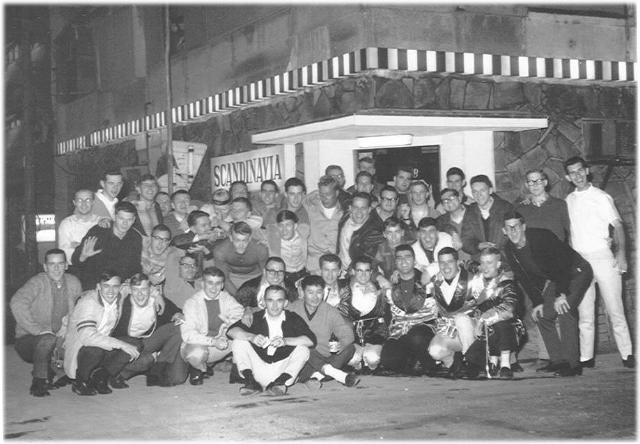 My (Dick Oelze) Sayonara Party at the Scandinavia in Yokohama 11/29/66

I'm on the bottom third from the right in the funny looking Sayonara jacket.
Jack Gibbs (who I've been trying to find) is to my left in his funny jacket.
Tony Calisabetta is to my right in his funny looking jacket.