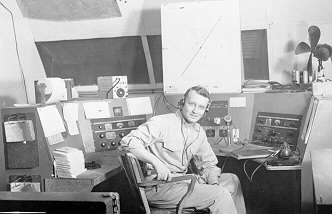 The Amateur Station had just been set up while I
was on Guam in 1951 and the sort of crude QSL
was designed by CTC Pappy Phillips ( I think!)
to respond to the requests for QSL cards.
I spent a lot of time handling phone patch calls
back to the US mainland -- no telephone calls
capability back in those days from GUAM.