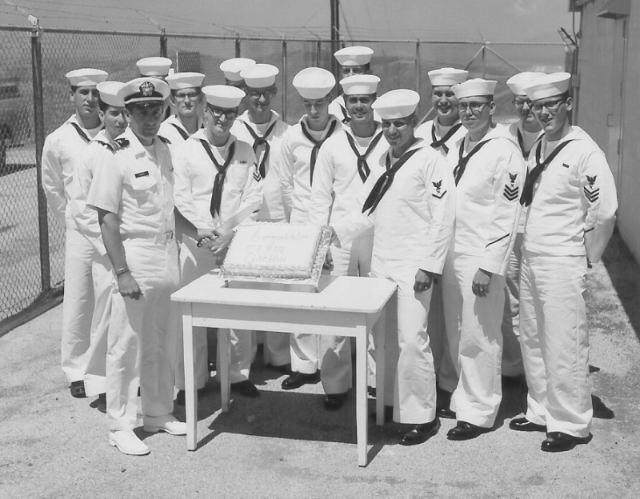 CT promotion celebration outside the Security Facility on top of John Paul Jone's Hill
in Guantanamo Bay, Cuba in 1966. The cake says it all "CT Rate Grabbers".
Names: Left front: Lt. Cdr. Ficthers, next to him: Gordon "Pete" Sellers.
I'm front row, fourth from the right: Randy Tullier. Bob Johnston is front row far right.
Can't remember the rest of the names, but remember the faces.