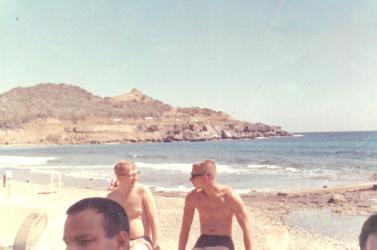 Foreground: Ronnie "Bull" Faubian
Sitting to the right -> Linus Haller
Sitting to the left <- ???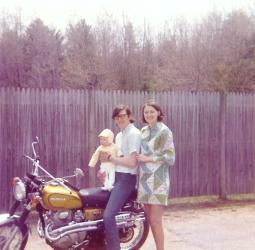 Do you remember Al Gosselin. One of the funniest guys on the
rock, 1966 & 1967. He was from Biddeford, Maine. I found
him several years ago and he sent this picture... he has a
beautiful wife (Diane) and baby (Doug).