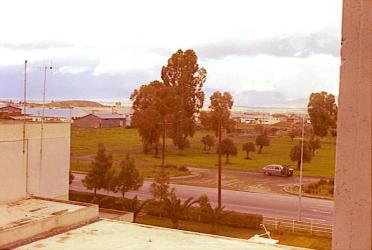 Looking across the street from the front of the barracks.
Notice the anchor in the lower part of the picture.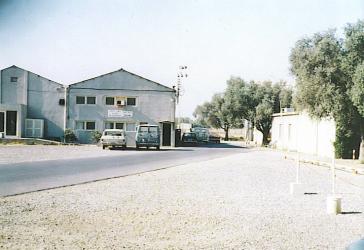 Looking back from the barracks toward the ball field.
The section to the left is where the bowling alley is. The
right, I believe, is a storage area of sorts. You can check
out sports equipment and things. Through the open area is
the ball field with the gym to the right. The club and where
we watched movies is in back of the building on the left.
You can't see them from this angle.