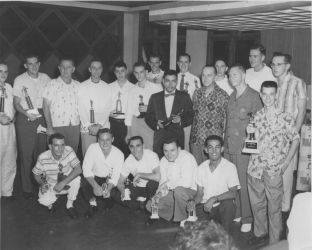 NAVCOMFACPHIL bowlers: Kneeling are all unknown.
Standing left to right unk, unk, unk, Bob DePeyster, unk, unk,
unk, unk, unk, unk, Al Armstrong,
unk (he looks like Mickey Mantle to me), unk, Don Dettloff, unk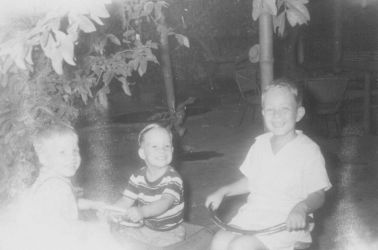 Three Dependants at off base house on Caboog street.
Brad Dettloff, Brent Dettloff and Darrell LeFace?