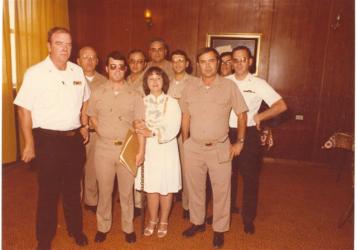 Left to right: CTTCM William Lockert, CTOCS Irv English
(reenlistee and wife), CTTCS Sam Sneed, CTTC Elliott Shovar,
CTTC (SS) Mike Varone, CTOCM Monty Reeves and two
unident. Last troop is our maintenance chief. Picture in 1979
NSGD Naples.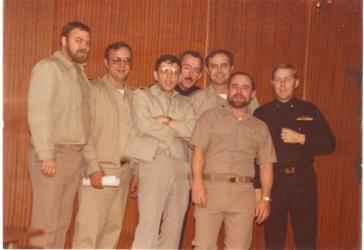 This picture is from NSGD Naples in 1979, some of the chiefs
that were attached. Left to Right CTTCS Robert L. Guthrie,
CTTCS Sam Sneed, CTTC (SS) Michael Varone,
CTTC Kenneth Tagg, CTOCM Monty Reeves,
CTTC Gary J. McMillan, and CTRCS George Schaffhouser.