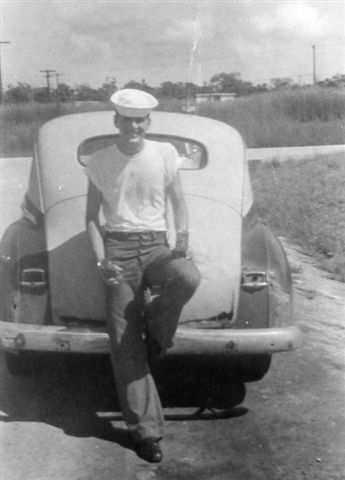 Jim Butler in front of our $100 rust bucket know as a car.
No starter. The only way we could get it started was by pushing it.
Guess you would call it a push mobile. Notice the drain slot at the
bottom of the truck lid. It did get us around the island, so I guess
for the 10 bucks we each put into it was worth it. No cruising
downtown Agana at nite. No lites to speak of. I still can't
remember where on base we bought gas.